XJYS-6600/6800/61000 Flexographic Printing Machine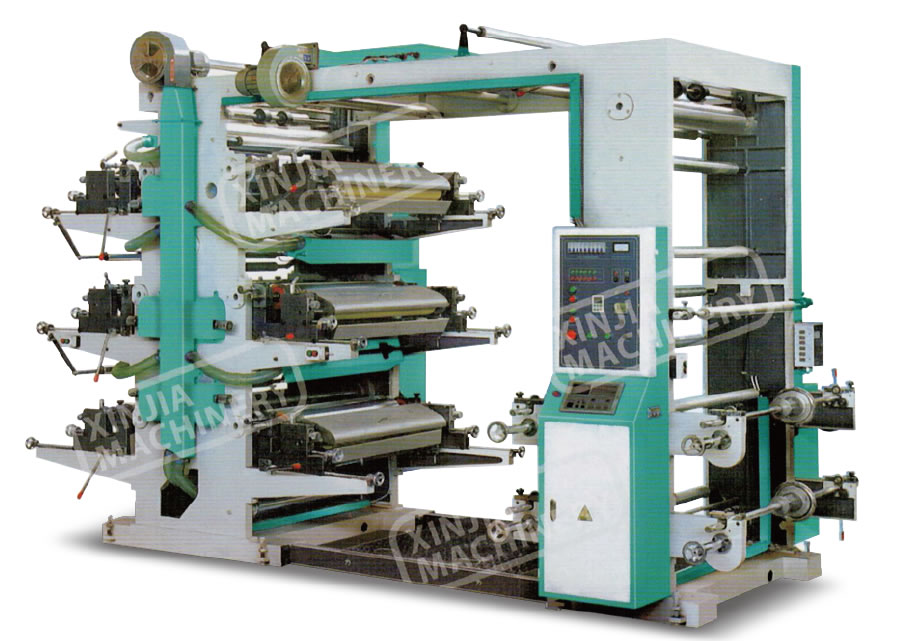 Use:
The machine is suitable for printing packaging materials such as polyethylene, polypropylene plastic bags, cellophane, web, etc. It is an ideal printing equipment for food paper packaging, supermarket handbags, vest bags, garment bags and other packaging.
Features:
1. The meter can set the number of printing according to the requirements, and the number will automatically stop, and the material will stop automatically.
2. Manually lift and lower the plate cylinder, and the ink is automatically stirred after lifting.
3. The anilox roller conveys ink and the ink color is even
4. Reliable drying system, with high speed operation, automatic shutdown when shut down.
5. 360 degree continuously adjustable longitudinal flowering device.
6. The jog and stop buttons are installed on the roller holder and the receiving rack to facilitate the operation of the machine during plate loading.
Main technical parameters:
Model
XJYS-6600
XJYS-6800
XJYS-61000
Maximum print width
600mm
800mm
1000mm
Maximum print width
560mm
760mm
960mm
Print length range
190-960mm
190-960mm
190-960mm
Maximum diameter of the coil
450mm
450mm
450mm
Printing speed
5-50m/min
5-50m/min
5-50m/min
Layout thickness
(including double-sided adhesive tape)

2.38mm
2.38mm
2.38mm
Total power
13kw
18kw
18kw
Machine weight
3500kg
5000kg
5000kg
Dimensions(LxWxH)
3900x1660x2950mm
3900x2060x2950mm
3900x2060x2950mm